About Us
Coffee Win Myanmar was established in 2017 in Mandalay, Myanmar. Coffee Win Myanmar has introduced the freshly brewed authentic cofffee culture by providing coffee cart at traditional teahouses in Mandalay. Our intention is to make it easy for everyone to enjoy the authentic Myanmar coffee at an affordable price. We are also the first to introduce the franchise system of "Maymyo Brewed Coffee", which provide an opportunity for someone who wants to starts own coffee business with a small capital. We have opened about 100 franchise coffee carts all over Myanmar.
Coffee Win Myanmar always keep the consumers in mind when making the new products. We want our consumers to enjoy the fresh coffee according to their likings easily at home. We always pay attention to the hygiene and quality of the ingredients at every step. At Coffee Win Myanmar, we always try our best to deliver the best products for our consumers. In addition the ground coffee powder, ready-to-drink coffee packages are now available in a variety of flavors.
They can be easily available at the grocery stores, mini marts, super marts as well as online shops throughout Myanmar. Coffee Win Myanmar has alos started a café chain called "Coffee Eain" to provide a cozy place for people to enjoy the traditional Burmese foods, healthy drinks and freshly brewed coffee.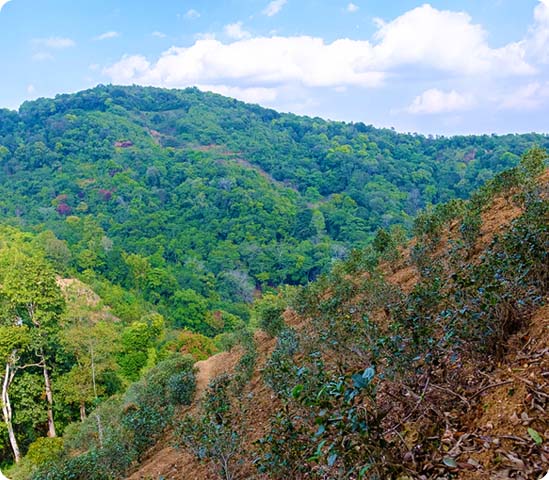 VISION
Farm-To-Cup
Our "Farm-to-Cup" concept aims to preserve the natural environment, help to improve the quality of local farmers' lives by implementing safe and sustainable supply chain management to produce high quality coffee.
MISSION
To make fresh pure coffee accessible to everyone in Myanmar with an affordable price
To create the business opportunities for those who want to start own business through a comprehensive franchise system
To consistently provide the highest quality products with the best customer service
To support local economy by sourcing fresh ingredients from local and sustainable suppliers as much as possible
Origin of Our Coffee Beans
At Coffee Win Myanmar, we have always wanted to serve the highest standard of quality coffee for the people. As such, we source our coffee beans from the well-known coffee growing regions of Myanmar: Chin State, Kayin State and Shan State. Recently, we spread out our sourced of coffee to Ywar Ngan which is in Southern Shan State of Myanmar. From there, we discover Yay Chan Pyin village, mountain region with 5,000 ft height altitudes in excellent soil condition. We have been sourcing beans from Yay Chan Pyin for our high quality and organic coffee. For our specialty coffee. only the deep red ripe coffee cherries are hand harvaested to ensure the best flavors in the coffee.