Our Story started like that
A middle-aged man, who was taking a break from his daily life, and a group of youths in their 20s met at a meditation center. During their stay at the meditation center, he noticed that the youths were having 5 to 6 cups of 3 in 1 coffee mix as a part of their daily routine. He asked them if they loved coffee that much and if they have ever tried the pure coffee. After he heard their replies, he realized that those youths were mistaken those instant coffee mix as pure coffee. This has happened in mid of 2016.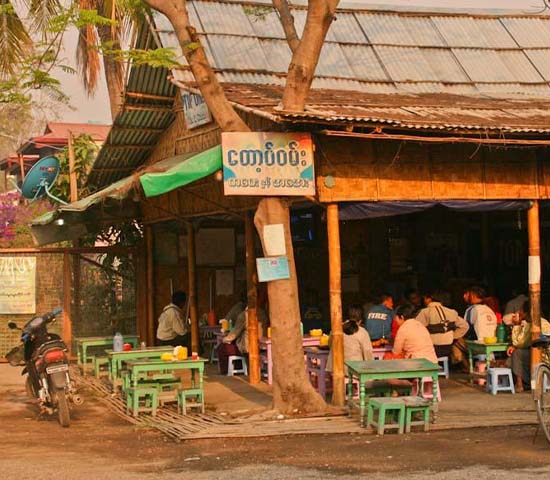 After returning from the meditation retreat, it took him about 6 months to come up with a fresh brewed coffee which suits the Burmese taste especially for the youths. He tried his best to fulfill his intention of making the fresh pure coffee accessible by everyone in Myanmar with an affordable price. "Maymyo Brewed Coffee", which was specially blended to suit the majority of Myanmar taste, was introduced in 2017.
Coffee Carts Story
Coffee Win Myanmar group introduced "MayMyo Brewed Coffee" as a coffee cart in 2017 and later developed into 30 branches in one year period. In 2018, the group introduced coffee cart franchise system as requested by the youths who wanted to start their own business. In 2018, the group has managed to open about 100 franchises throughout Myanmar and created a great number of job opportunities for the youths. On the other hand, we had our setback from opening many franchises in a short time since many people opened similar coffee carts following us. We acknowledge our setback that we couldn't introduce the true taste of "Maymyo Brewed Coffee" to the consumers although we could successfully implemented the Coffee Win Coffee Cart franchise system. Starting from 2019, we are committed to try our best to implement using the freshly roasted coffee beans within two weeks, to consume grinded coffee in 24 hours, only the high-quality condensed milk, evaporated milk and creamer will be used to bring out the best traditional "Maymyo brewed Coffee".